Adhering to the motto from our firm's previous leader, Ivan Hinrichs, our goal is to "leave the campsite better than you found it." We do that through our Hands & Feet program by doing community outreach, giving back, supporting the spiritual and mental care of those involved within our firm, and providing philanthropic support to area organizations.
Our mission is to be a light in our community and live out our faith through sharing our time, talent, and treasure.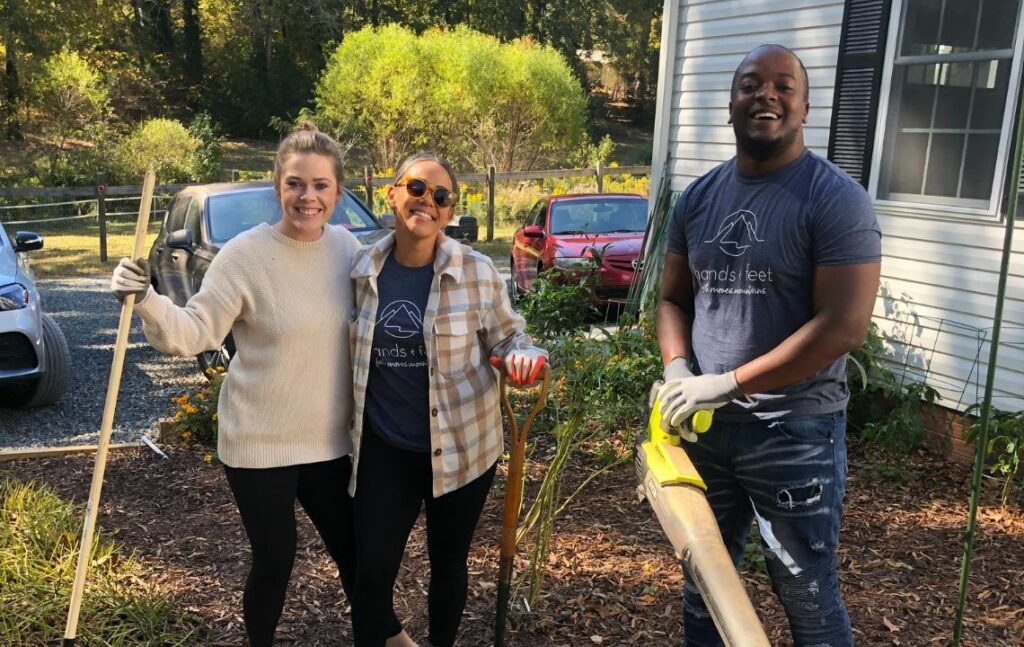 It is always a rewarding experience to give back through Hands & Feet. One of our recent VTO (Volunteer Time Off) opportunities included a special afternoon at Mending Strides Ranch, a trauma-focused Equine Assisted Psychotherapy (EAP) barn in Mint Hill. Mending Strides Ranch is committed to determining unmet mental health needs in the community, and using local professionals, volunteers, and resources to accomplish its mission in their peaceful farm setting.
This past fall, a team of 10 us of rolled up our sleeves and got to work. We cleared the gardens, raked the yard, pruned shrubs, pulled weeds, washed windows, cleared away cobwebs, and tidied the barn. One of our favorite experiences was meeting the horses and other animals that help with the therapy programs, and learning more about the important work they do in empowering those suffering the effects of trauma, neglect, and hardships.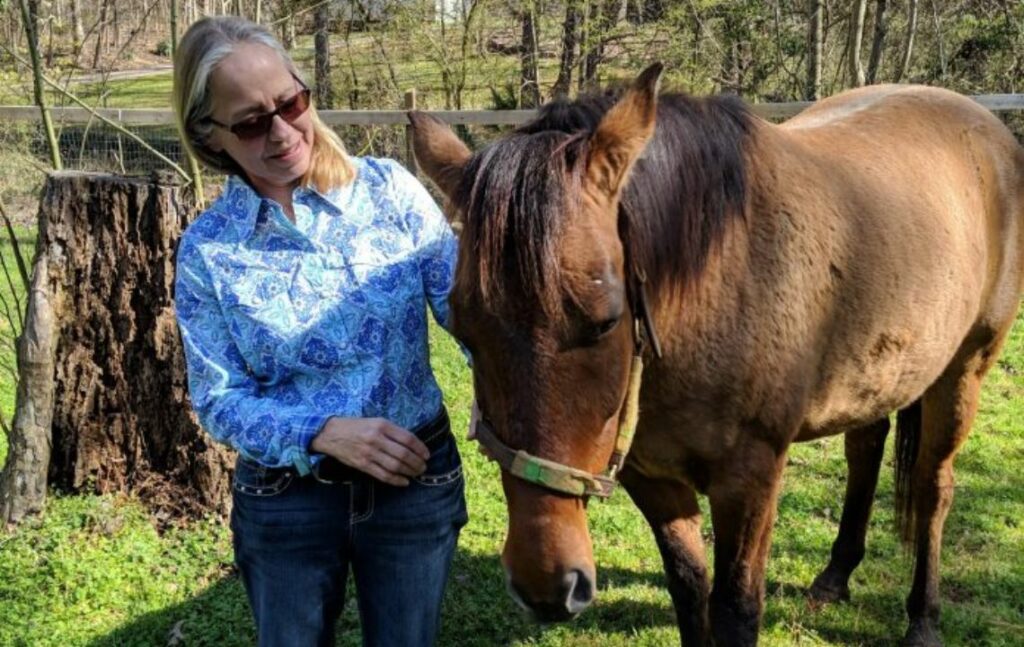 Author Toni Robinson so eloquently said, "Horses change lives. They give our young people confidence
and self-esteem. They provide peace and tranquility to troubled souls, they give us hope."
Mending Strides Ranch does an amazing job bringing hope and healing to its clients. We were grateful to
have the opportunity to take time away from the office to give back and support this incredible organization, its wonderful animals, and all the clients they serve.

Interested in lending a hand? 
Mending strides offers several volunteer opportunities ranging from being
a stable hand to helping fundraise. Learn more here.
CRN202601-3781125