This is an interesting and very revealing time of the year.


Most of us, at least internally, try to make a few resolutions for the new year – behaviors we'd like to change, new things we'd like to try or old bad habits we'd like to shed. For the first couple of weeks, we're usually pretty enthusiastic and are able to stay focused on our newly desired goals. But as the month wears on, we quickly find out how serious we really are and how deep our convictions truly lie.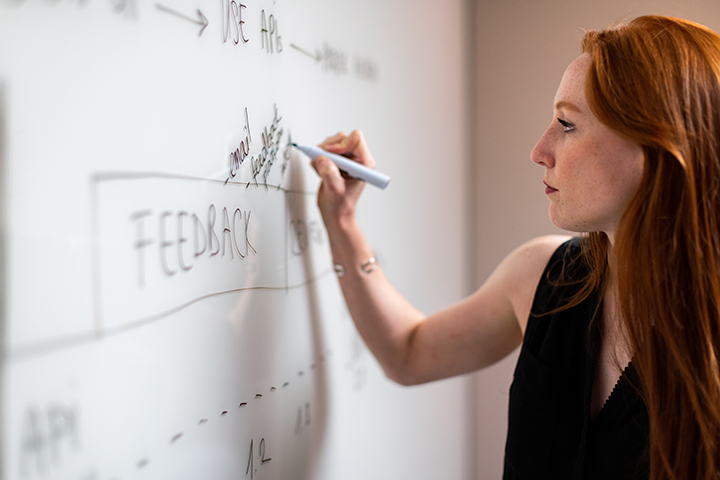 While those convictions may have begun in earnest with a genuine commitment, it seems the gaps between our commitments and convictions widen over time, and old familiar ways, good or bad, often creep in and take seed again. This phenomenon is very common in the workplace and employees often need help if they are to stay the course and realize their true potential. At The Pelora Group, we find this can best be accomplished through coaching.
A great coach can help team members identify those gaps between commitments and convictions, thereby strengthening their chances of success in reaching their goals. 
Effective coaching:
Is a co-creative, thought-provoking process designed to inspire team members to maximize their potential in both personal and professional development.
Uncovers limiting thoughts that may obstruct the pathways to success and replaces them with new empowering philosophies and belief systems.
Employs superior communication and leadership skills with each team member and client.
Replaces personal attachments with adapting to the needs and styles of those individuals being coached.
Coaching should not be confused with consulting. Consultants are experts in a given subject who act more as instructors. As human beings, we seem to have an almost intrinsic aversion to being told what to do. Great coaches provide encouragement, enlightenment and often wisdom, but it remains up to the individual being coached to apply what they've learned and create their own destiny.
At The Pelora Group, we see coaching as an essential part of employee onboarding and development. Along with a well-established partnership with Mission Driven Advisor, we offer free one-on-one coaching to every new advisor. Every sales manager also uses effective coaching strategies when working with their advisor teams.
Critical to our coaching strategies and blueprint are the following principles:
Leadership entails motivating people to do things that may be new to them and that they may have never done before.
Management is often about motivating people to do things they are resistant to or simply do not want to do.
Every person being coached is a unique human being who brings a special set of talents and skills to the table. They are not robots to be programmed or instructed.
Connecting with each individual on a personal level is essential to effective coaching.
Coaching is intentional, principles-based and works to help those being coached rise to the next level.
American business leader Robert Nardelli, who has served as CEO for major companies like Chrysler and Home Depot, has said, "I absolutely believe that people, unless coached, never reach their maximum capabilities." And legendary Dallas Cowboys coach Tom Landry noted, "A coach is someone who tells you what you don't want to hear, who has you see what you don't want to see, so you can be who you have always known you could be."  We couldn't agree more and are as committed to coaching our team as we are to providing world-class service to our clients.